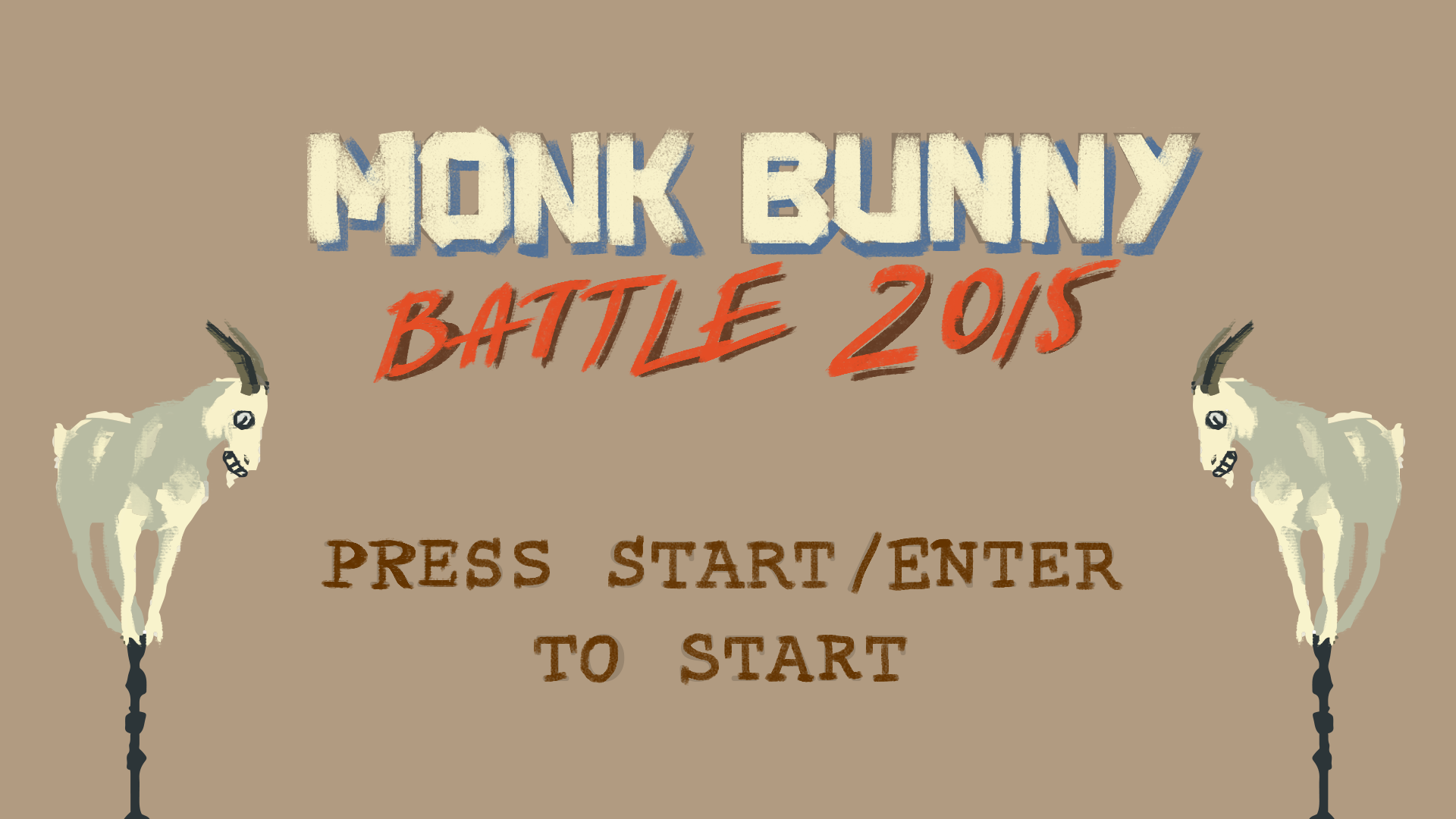 Monk Bunny Battle 2015
After years of tension, the supply of goats has run dry. Here in 2015 the monks must fight for the last of the holy goats. Grab the goat and hold tight, as the other monks will come your way. Prepare for battle! Because it has all come to this...
Credits:
Steven "Tofski" Kun - Programmer
Dan Soeder - Programmer
Dasha Gordeeva - Artist
Andrew Farnsworth - Music - soundcloud.com/accretion-of-planetesimals
Sook Binning - Sound Effects - youtube.com/user/SukhBinningAudio
Install instructions
Simply download and extract.
Game requires local multiplayer with xbox 360 gamepads. One player can also use keyboard controls.